Intel Talks are 30 minute small group presentations held on the exhibit floor at a bar-style set-up. They are designed to allow for very interactive presentations that encourage conversation throughout.
Each attendee can register for a maximum of two Intel Talks on our registration platform (link coming February 2023).
There are 10 spots available for each Intel Talk. Attendees can register for a maximum of two Intel Talks, available as à la carte items our registration platform. Please click the "Attendee Registration" button (bottom of your screen), follow the registration prompts and chose the option that you prefer.
Intel Talk 1
Using Real-Time Measurements to Maximize Profit From Hydrocarbon Production And Blending Operations
Real-time measurements of chemical composition and/or physical properties can allow operators to monitor product quality and plant operating conditions and optimize performance. Such optimization can be used to monitor and improve product quality as well as to maximize revenues. Near Infrared (NIR) spectroscopy has been proven to be an effective means to measure both the chemical composition and many physical properties of liquid and gas phase hydrocarbons. Equally important, it has been demonstrated to work reliably and with minimal maintenance in difficult process streams, like condensate stabilizer bottoms, crude oil blending and even diluted bitumen analysis. In this presentation, we will describe the fundamentals of the technology and how it has been applied in Alberta to improve plant operations and maximize revenue in a variety of applications.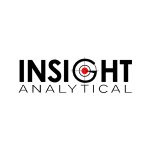 Phil Harris
Insight Analytical Solutions
Intel Talk 2
Considerations For Sample Extraction And Preconditioning Of Natural Gas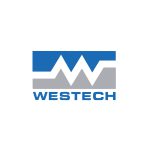 Sean Kozicki
Westech Industrial
Intel Talk 3
Measuring Nat.Gas Contaminants
A revolutionary new analyzer technology capable of measuring natural gas quality allows for the single continuous, simultaneous measurement of H2O, H2S, and CO2 contaminants for custody transfer, tariff compliance, and process control. The ABB Sensi+ analyzer utilizes a laser-based technology for rapid response, without false readings, in hazardous locations to reduce the cost of pipeline and facility operation and maintenance.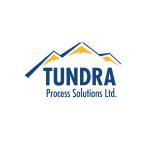 Tuan Tsiu/Blaine Barnes
Tundra Process Solutions
Intel Talk 4
Open Automation And Cyber Security
Open automation is allowing users new freedoms in the programming world. In this session we will discuss the benefits of an open architecture and how it can solve emerging challenges. We will also speak to securing this style of design as the risk from cyber threats is on the rise. Phoenix Contact manufactured the first controller that meets IEC 62443 meaning it is Secure By Design. Join our Field application specialist D'Wayne and discover what you can achieve today.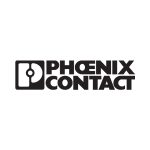 D'Wayne Oliver
Phoenix Contact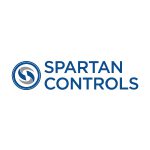 Dean St Amant
Spartan Controls
Intel Talk 7
Straight Tube Coriolis Technology For Slurry And Highly Viscous Processes
This discussion will explain the benefits of using unique single-straight tube Coriolis flow meter technology to accurately measure the flow and density of highly viscous liquids, slurries, and very aggressive process applications. The session will also include installation recommendations, as well as operation considerations that are vital to the longevity of the meter in these challenging processes.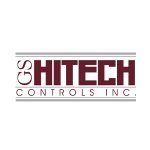 Nick Powell
GS Hitech Controls
Intel Talk 8
Cybersecurity Risks And Challenges Protecting At The Field Device Level
In an era of digital transformation, the risk of ransomware attacks on critical infrastructure has never been more apparent. A recent example of this would be the 2021 Colonial Pipeline breach which immediately became a national security threat in the USA. In an effort to prevent future pipeline security breaches the USA has formalized TSA directive 02C. To effectively combat cyber threats on pipeline infrastructure, pipeline owners/operators must implement a carefully structured approach to cybersecurity. The purpose of this session is to educate how companies in Canada can implement best practices on preventing cyber-attacks at a field device level as it relates to pipeline measurement.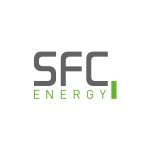 Cameron Nosterud
SFC Energy
Intel Talk 9
Robots Can Effectively Overcome Real World Challenges
Historically, routine facility inspections have been necessary but burdensome on company resources. The use of robotic technologies can reduce excess labor costs and employees can be deployed to undertake more complex functions, improve returns to the company and increase job satisfaction for employees. Skilled and experienced employees can be assigned to complex tasks rather than mundane, repetitive duties such as reading needle gauges during a routine inspection. For repetitive tasks robots step in with repeatability and accuracy, saving the organization time and money while simultaneously reducing errors and employee fatigue. Robots can make facility rounds and deliver real time feedback to control room personnel. Programmable robots can be rapidly reconfigured to perform a wide range of tasks and can perform the duties of multiple employees, tirelessly working long hours at a continuous pace and under demanding conditions.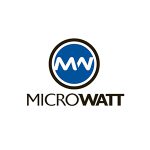 Intel Talk 10
Sherlock And The Curious Case Of Missing Cybersecurity
Several critical infrastructure organizations continue to face significant delays in taking the initial steps towards securing their OT systems. It's not sufficient that standards (e.g., ISA/IEC 62443) are available, big 4 and many boutique consultants have OT-focused practices, multiple vendors offer asset inventory or vulnerability management products etc. What seems obvious to security practitioners, from risk assessments to disaster recovery plans – all seem to struggle to take off. This talk discusses the key reasons (Security as a hurdle, IT/OT divide, distinct priorities and a framework to bridge the gaps).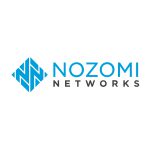 Chris Thomas
Nozomi Networks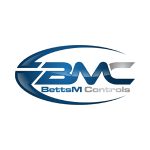 John Templeton
BettsM Controls